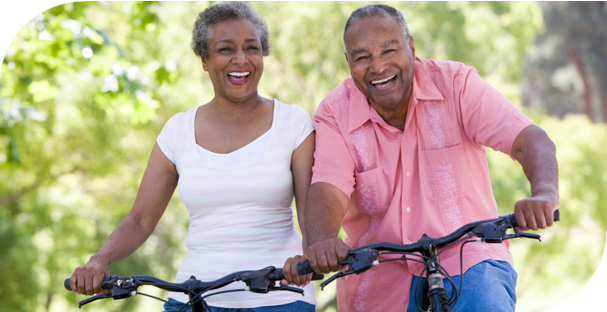 PATH - Personal Action Towards Health
PATH (Personal Action Toward Health) Program
PATH (Personal Action Towards Health) is a Chronic Disease Self-Management Program that teaches practical skills for living a healthy life with a chronic health condition like diabetes, arthritis, asthma, chronic pain, or heart disease. Classes meet for 2 1/2 hours once a week for 6 weeks.
Classes for 2013:
•   Bark River Class:   Wed, Nov13-Dec18, 9 am @ Bark River Senior Ctr   Flyer
   
    See Daily Press article for Leaders trained in January 2013:  
For more information or to register for a PATH class in your area call:
      In Escanaba: 906-786-4701, Ext. 3019
      Out of the Area: 1-800-305-8137
View the Printable PATH Brochure.
View the 11 min. program video Michigan Partners in PATH.


PATH - Diabetes Program
This new program is specifically for adults with Type 2 diabetes and their family and caregivers. It covers diabetes self-management topics such as healthy eating, physical activity, sick day management, foot care, medications, managing hyper- and hypo- glycemia, and working with health care providers.
Classes for 2013:
• Powers Class: Tue, Nov12-Dec17, 9 am @ Pinecrest Flyer
Free Online Program - Better Choices, Better
Health ® - Diabetes workshop.   Another educational option for those interested in learning more about managing diabetes. View Flyer
      Register Here:   www.RestartLiving/org/Diabetes  


Chronic Pain Self-Management Program
Do you live in pain?   Do you live with pain that has lasted longer than 3-6 months?
The Chronic Pain Self-Management program is a six-week program that teaches practical skills for living with (or caring for someone with) any type of health condition that causes chronic pain.   The program focuses on self-care, learning new coping strategies, and exercises to help manage pain. 
UPCAP is pleased to be offering a workshop for those living with chronic pain:
•   Check back for more class listings:  
Call UPCAP for more information or to register:   1-800-338-7227