Overview
---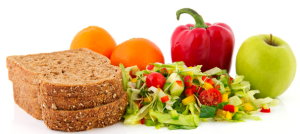 Tips for Seniors:
How to Enjoy Eating When You Have Diabetes
View Brochure
Ask your doctor to help you get a Medical Nutrition Therapy (MNT) appointment with a Registered Dietitian Nutritionist (RD/RDN).  
FREE for those with Medicare (no copay - no deductible).

Here is: a list of providers offering MNT (by county)
---

Visit our other informational pages:
• Screening & Management
• Professional Continuing Education
• Nutrition & Physical Activity
• Complications & Personal Care
• Prevention & Pre-Diabetes
• Events & Fundraisers
• UPDON Blog: Yooper Diabetes Talk
• Personal Action Toward Health (PATH)
Learn more - view the UPDON Portfolio, and
      - Social Network Analysis of the MI Diabetes Outreach Networks report
View the 2013 UPDON Resource Directory for diabetes, health, and social services available to Upper Peninsula residents.
Those having difficulty paying for diabetes (or another chronic illness) medications, supplies, and/or medical care can view our U.P. Assistance Directory.