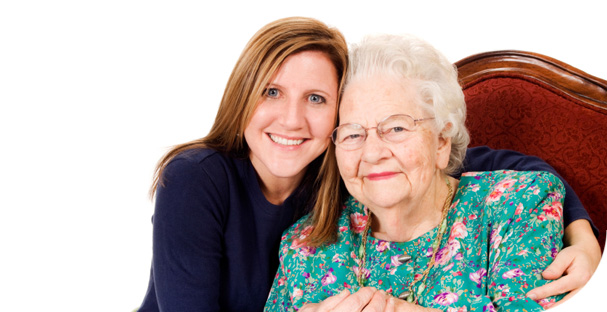 Overview
U.P. Family Caregiver Services
Families are the major provider of long-term care.   There are over a half million family caregivers across the country.   Many work outside the home, and over 30 percent care for more than one person.   This exacts a heavy emotional, physical, and financial toll on the caregiver.   In addition, nearly half of all caregivers are over age 50, making them more vulnerable to a decline in their own health. (AoA)
To assist these caregivers, the Older Americans Act Amendments of 2000 (Public Law 106-501) established the National Family Caregiver Support Program (NFCSP).   The U.P. Family Caregiver Network consists of the U.P. Area Agency on Aging and service providers located throughout the Upper Peninsula.
The program calls for all states (through the Area Agencies on Aging and local community service providers) to offer five basic services for family caregivers that provide:
Information about available caregiving services

Assistance in gaining access to services

Individual counseling, support groups, and caregiver training to assist the caregivers in making decisions and solving problems relating to their caregiving roles

Respite care for temporary relief from their caregiving responsibilities

Supplemental services, on a limited basis, to compliment the care provided by caregivers
This Program Targets:
Family caregivers of older adults,

Grandparents and relative caregivers (age 55 years or older) caring for other relative's children under the age of 19   (including grandparents who are sole caregivers of grandchildren and those individuals who are affected by mental retardation or who have developmental disabilities).
Priority Consideration Is Given To:
• Persons in greatest social need and economic need (with particular attention to low-income, minority individuals), and

• Older individuals providing care and support to persons with mental retardation and related developmental disabilities.



For more information on Family Caregiving services, contact the U.P. Caregivers Helpline at 1-800-338-7227 and visit the link below: