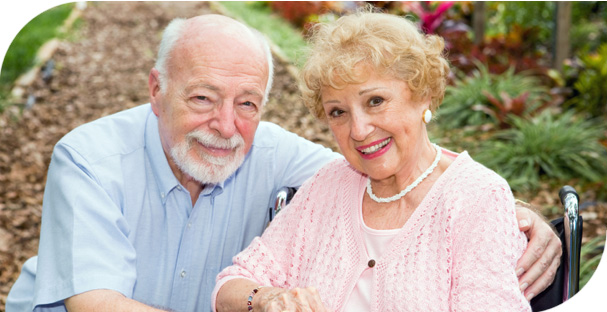 Overview
---

U.P. Area Agency on Aging (UPAAA)
Promoting Independence & Dignity for Older U.P. Residents
To help support our mission, UPCAP/Area Agency on Aging held public information sessions to collect input from older adults, caregivers, service providers, and the general public.   This information was used in writing the 2017-2019 Area Plan of Services to Older Adults of the Upper Peninsula.   View:   Final Draft
---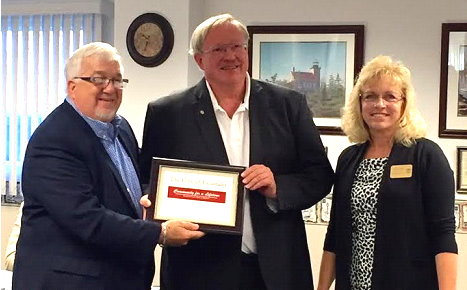 The Michigan Commission on Services to the Aging held its October 16, 2015, meeting at the Upper Peninsula Commission for Area Progress (UPCAP) office in Escanaba.   Commission Chair, Dona Wishart, and Commissioner, Jerry Irby (Marquette), presented Escanaba Mayor, Mark Tall, with the State of Michigan award designating the City of Escanaba as a "Community for a Lifetime."   As the population ages, communities that address the needs of older adults and their families will be more likely to attract and keep residents.   UPCAP staff coordinated the application and assessment process for submittal and final approval.
---

Background & History
UPCAP joined the National Aging Network by becoming the Upper Peninsula's Area Agency on Aging (UPAAA) in 1974.   Across the country over 670 AAAs have been established under the Older Americans Act.   AAAs are in every local community to address the needs of Americans age 60 and over.   By providing home and community-based services and living arrangements, AAAs make it possible for older adults to remain in their homes and communities as long as possible.
The responsibilities of the UPAAA include:
Serving as a regional focal point for services to older adults in the Upper Peninsula

Evaluating the needs of the elderly and developing plans to address those needs

Providing funding to local agencies for services and assess the quality of the service to ensure that they are being adequately provided

Advocating for the concerns of older adults

Supplying information and assistance for seniors

UPAAA Mission
The mission of the Area Agency on Aging is to assist older persons in leading independent, meaningful, and dignified lives in their own homes and communities for as long as possible.   It is to serve as a regional focal point, advocate for the concerns of the elderly, and assume the leadership role relative to all aging issues and services on behalf of senior citizens in the Upper Peninsula.
UPAAA's specific goal is to effectively implement the mandates of the Older Americans Act (OAA). UPAAA contracts with agencies for services to the elderly, and developes and implements an area plan and service standards for the region:
View: UPAAA's 2016 Multi-Year Plan-Final Draft

MI Operating Standards for Area Agencies on Aging